FREQUENTLY ASKED QUESTIONS – TOWING OMAHA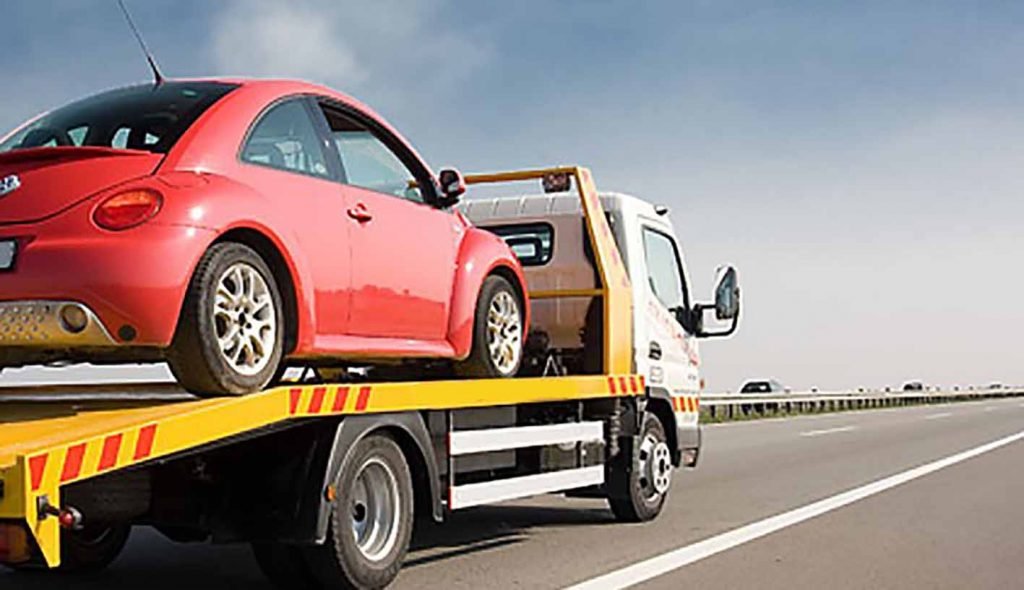 Does My Car Insurance Company Cover Roadside Assistance or Towing Costs in Omaha?
Your car insurance company may include roadside assistance or towing costs. Each company is different, so you should check with yours and see if this service is available. Many of the large car insurance companies offer this service for an additional price, such as Progressive, USAA, Allstate, and Nationwide.
What if I need to get towed after an accident near Omaha?
After a car accident, most insurance companies will cover the cost of a car tow within the insurance claim. The services a car insurance company offers after an accident varies with each company and coverage type. If you have questions about specific costs, call your car insurance agent.
How Much Does Towing Cost Per Day in Omaha?
If you get towed, storage fees at impound lots range from $30 to $80 per day. Based on a city bylaw, you may get charged a quarter of the daily rate per hour for the first four hours your vehicle is impounded.
How Much Does Boat Towing Cost near Omaha?
The cost to tow a boat ranges from $200 to $500 per hour. Additional options include a sea towing membership which costs $149 to $249 per year for unlimited towing.
How Much Does a Camper, RV, or Big Rig Cost To Tow in Omaha?
The cost to tow a camper, RV, or big rig typically ranges from $4 to $7 per mile. For example, an 80-mile tow of an RV will cost between $450 to $600.
Why Would I Need to Be Towed near Omaha?
Cars are towed because they are unable to get from one place to another reliably and may be stuck on the side of the road. Most often, there is something broken within the car that causes it to be undrivable. The vehicle may not start, or you may have one or more car tires that are deflated. Also, you could have trouble with your:
If your battery is low, getting your car jumpstarted will give the battery enough power to get you to your next location. Sometimes a battery is so dead that it will not start the battery and it requires a tow truck.
What Services Do Car Towing Companies Offer in Omaha?
Tow truck drivers offer a surprising amount of services. Not only do they tow your car, but they often provide roadside assistance. If your vehicle does not start because you ran out of gas, a tow truck company will bring gas to you. Here are some other services they offer:
Refill gas
Jumpstart a battery in a dead car
Unlock the car door
Transport a broken car
Pull out a stuck car
Tire change
How Much Does A Tow Truck Service Cost In Omaha?
$75 – $125 ($2 to $4 Per Mile)
Tow truck companies charge a minimum base fee of $50 for local towing or 5 or 10 miles, or a $75 hook-up fee and $2 to $4 per mile for long distance towing. Prices depend if it's a car, motorcycle, or heavy-duty vehicle, and the total mileage. Get free estimates from tow truck services near you.
Towing Company Cost
The average cost to hire a tow truck service is $75 to $125. Most towing companies have a minimum charge of $50 for the first 5 to 10 miles, then $2 to $4 per mile after. Factors to consider in towing a car are distance, type of vehicle, and the time of day.
Why Choose Us? Cheap Towing Company Omaha
we strive to provide the best possible experience when it comes to contracting  a Towing in Omaha Nebraska. Calling a towing company is arguably one of the least fun aspects of being a driver, but we do what we can to offer more available services, faster arrival times, and lower rates than anyone else around.
Our team helps more Omaha Nebraska drivers than anyone else in the community. By offering a great mix of services to choose from, including flatbed towing service, roadside assistance options, tire changing service, and even battery jump start service options, everyone can enjoy the quality of our service.
Too many times a towing company only offers to move a vehicle from point A to point B, causing higher service fees and costs to occur. However, rather than try and nickel and dime you, we want your car to be roadworthy again as fast as possible.
That is why our drivers can do more than simply strap your car onto our trucks and haul it away. We fully train all of our experienced service drivers to make the most of any service call. Whether you had a tire blowout, a car that will not start, or you were involved in an accident and did not know what to do next; we are more than happy to aid you with all of your roadside assistance needs.
Other companies prefer to sub out their roadside service options. While this does help in bringing you together with specialized services, it also means waiting longer for these third parties to find you. Worst still is when they wind up charging you more. Some services expect you to pay both companies out of pocket, leaving you with even more costs that you were not expecting.
Our goal is to help as many drivers as possible save more money and time on their repair needs, as well as assist them in getting their vehicles back onto the road as quickly as possible. We know that calling  another company is more than just inconvenient; more often than not, you could be looking at days without having an operable car, and mounting repair costs that are hard to cover.
Unlike other local area services, we do not try and tow as many vehicles as we can. We would rather gift you with the peace of mind that your vehicle is going to be okay and that you are saving as much as possible. If we can start your car up without sending it off to the shop, we will. That is why we cover so many areas of vehicle issues; to prevent you from having to spend more than you should.
Rather than wait until you encounter car problems to look up a towing service, you can always rely on our team. When you need to save more on a better quality of roadside assistance options, our company is the best choice for more drivers, as well as their budgets.
Contact Us
Does your company have commercial towing needs? Call Towing Services Of Omaha or fill out our contact form to start discussing how we can help you today.
Why Hire Us? Best Towing Company In Omaha
You probably already have more than enough reasons to hire our professional team at Towing Services Of Omaha, but we want to highlight what sets us apart from other Omaha towing services. First and foremost, we are the most responsive towing company in Omaha. As we are available round the clock, you can contact us any time of day and night, and you can rest assured that we will respond to your inquiry coming to assist you with your rescue right of way. Whether that is through our emergency roadside assistance services or vehicle recovery services using our flatbed tow truck, we make sure to staff our support towing technicians 24/7.  Also for us, we make sure our roadside assistance services and vehicle recovery need not be determined by the time of day or condition of weather.
BEST TOWING, ROADSIDE ASSISTANCE, AND MOBILE ROADSIDE SERVICES IN OMAHA NEBRASKA
TOWING SERVICES OF OMAHA
REQUEST MORE INFORMATION. CONTACT US.