Towing Company Omaha Towing Services near Omaha, NE
Towing Services Of Omaha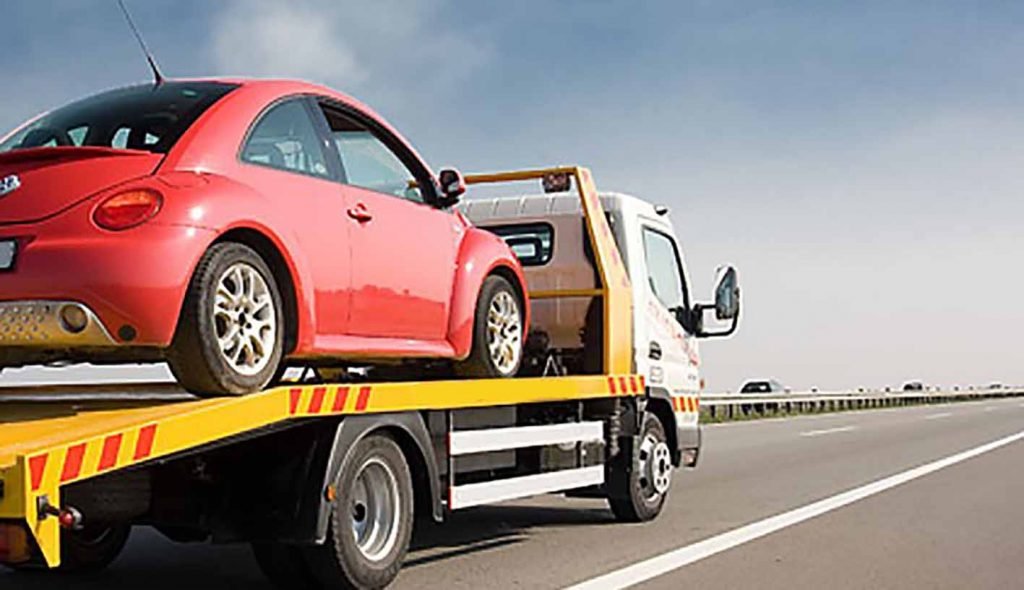 Towing Services Of Omaha, a 24-hour tow truck service located in Omaha, Nebraska, is your go-to when you have an emergency that leaves you stranded. Call us for towing Omaha, tow truck Omaha, roadside assistance Omaha, jumpstart, tire change, flat tire repair, fuel delivery, lock out services, mobile auto repair, mobile truck repair services.
OMAHA TOWING SERVICE
We have all been there. You're driving along and all the sudden something is wrong: a flat tire, dead battery, running out of gas, or a fender-bender that has left your vehicle disabled on the side of the road. It's not the kind of emergency that requires police or paramedics, but you do need to know who to call for help.
Omaha Towing Service, a 24-hour tow truck service located in Omaha, Nebraska, is your go-to when you have an emergency that leaves you stranded. We're your affordable choice for 24-hour towing in the greater Omaha area, offering great service, reasonable rates, and dependable local drivers who will be there for you when you need a tow.
Accidents Towing Omaha
No one wakes up expecting to get into a fender bender. An accident can happen at any time, too, whether you're on your way to work, running errands, buying groceries, or on vacation. At Towing Services Of Omaha, we understand you are already stressed and probably shaken up. Towing your vehicle to your body shop of choice is what we do best. Our professional team springs into action the moment you call to ensure we arrive at the scene as soon as possible — usually within 30 minutes — to offer you an affordable car towing lifeline.
Local Towing Services in Omaha, Nebraska
Towing Services Of Omaha is proud to serve the greater Omaha area with 24-hour local towing and roadside assistance services. Our team is your go-to when an emergency that leaves you stuck on the side of the road or locked outside your vehicle in a supermarket parking lot. We work hard to provide exceptional service, reasonable rates, and dependable local drivers each and every time you need a tow.
Omaha's Go-To For Local Towing Services
When you work with the professional team at Towing Services Of Omaha, you get access to local towing and roadside assistance services you know you can count on. We've been offering greater Omaha the following for years:
24-hour towing service Omaha
Commercial towing services Omaha
Fuel delivery Omaha
Local towing Omaha
Long-distance towing Omaha
Roadside assistance Omaha
24-HOUR TOWING SERVICES OMAHA
Towing Services Of Omaha is in business to help get you back on the road or towed to safety as soon as possible, and that means whenever you need us. Our team prides itself on being ready to spring into action whenever someone calls us for help, and that includes any time of day or night and in any type of weather
Looking for Local Towing and Roadside Assistance Services?
The team at Towing Services Of Omaha is available 24-7 and in any weather conditions. Give us a call and we'll be on our way to help you as soon as possible. We accept most major payment forms, including American Express, Discover, Mastercard, Visa, and cash, and always provide receipts for your records.
24 Hour Towing Services In Omaha, Nebraska
Call Omaha Towing Services PROS Now!
It happens when you least expect it, and usually when you're completely unprepared. You're on your way to work, headed to a family member's home for a barbecue, driving to some other appointment or event, and then, before you know it, you're sidelined. It might be because you ran out of gas, your tire went flat, or you had some other sort of engine trouble, or maybe you got into a fender bender and your car out of commission. Whatever the reason, you're stuck and you know you need help.
Towing Services Of Omaha is Omaha, Nebraska's go-to provider for 24-hour tow truck services. We are not only available to help throughout the greater Omaha area, but also proud to offer great services and dependable local drivers who are there for you when you need a tow — and all at affordable prices.
24-Hour Towing Service Omaha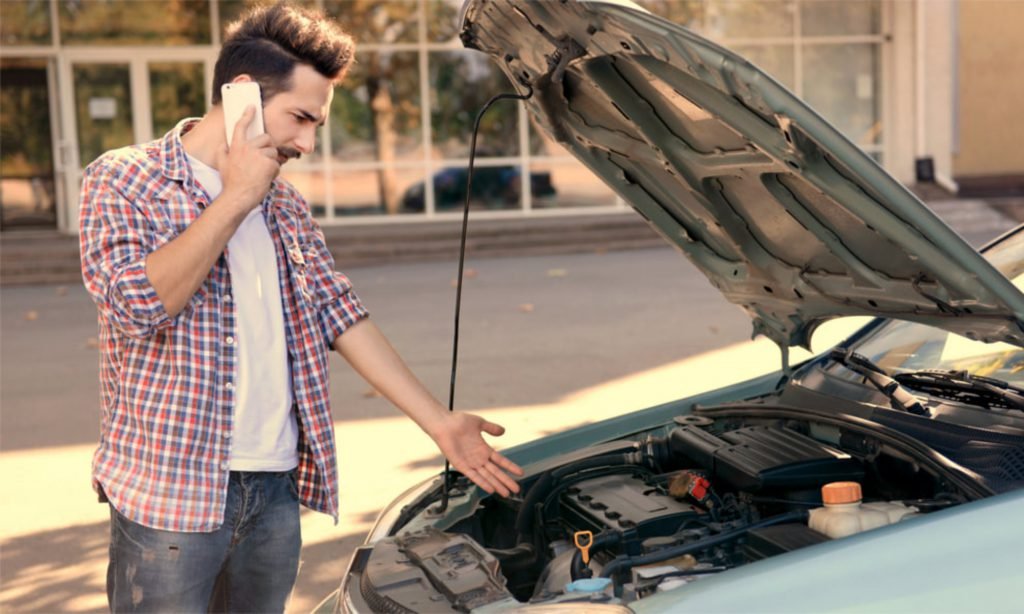 Our affordable rates stay flat no matter when you call, and our reliable drivers are available to help no matter the weather. Simply give Towing Services Of Omaha a call or fill out the free instant quote to get in touch, and we'll be on our way in no time.
Omaha Towing Pros' Commercial Towing Services
The team at Towing Services Of Omaha is not only the best tow truck service in Omaha, Nebraska, but also offers other towing services that may be appealing to business owners. Our team has been providing car hauling and roadside assistance to local residents for years, but there's more to our offerings than helping out after accidents or moving people's classic cars into storage. We also offer dedicated parking and towing packages for corporates.
Commercial Towing Services Omaha
As a business owner, you know that situations arise that might require being able to tap into the skills of a dedicated towing services professional. When those situations arise, Towing Services Of Omaha is ready to help with whatever you need. We offer:
Dedicated Parking
If you run an apartment complex, shopping mall, or other company with a dedicated parking space, you have likely run into "guests" parking where they are not authorized or leaving their vehicles after hours. The former can create problems for patrons because the unauthorized cars are taking up their spots, meaning those who pay you for access or put in valuable time working for your company are inconvenienced.
Towing Services Of Omaha offers free parking lot monitoring to ensure only the appropriate patrons are parked in your facility during allowed hours. You specify who should be there and what times to enforce limited or no parking, and we do the rest. We only get paid when we tow vehicles that are illegally parked — at the owner's expense.
Towing Packages
We also offer monthly towing packages to banks that repossess vehicles, dealerships that find themselves towing vehicles on a frequent basis, small business owners and private parking lot owners who want unauthorized cars removed from their premises, as well as city or town municipalities. Our packages are individualized, tailored specifically to the companies we serve, meaning you only pay for and receive the services that apply to your specific operations.
At Towing Services Of Omaha, it is our company goal to develop strong and lengthy relationships with our clients by providing outstanding customer service and unbeatable value. Please give us a call so we can put together a custom package based on your specific needs.
Contact Us
Does your company have commercial towing needs? Call Towing Services Of Omaha or fill out our contact form to start discussing how we can help you today.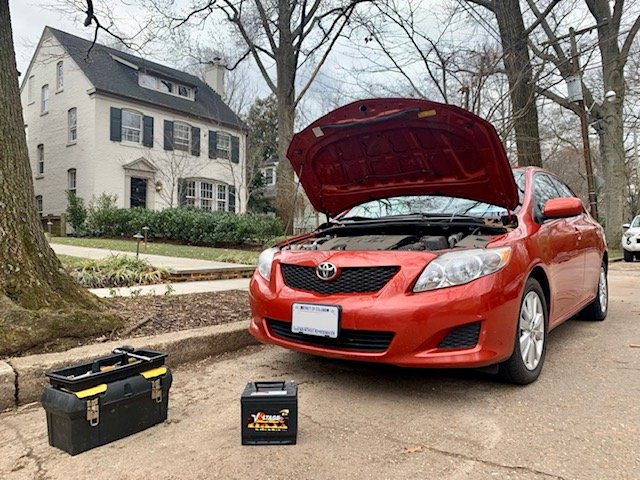 In addition to the above towing solutions, Towing Services Of Omaha offers the following services for both residential and commercial customers:
24-Hour Towing Service Omaha
Count on around-the-clock quality services delivered at fair prices by professionals who care, no matter what time of day. Rest assured that we will be there when you need us.
Roadside Assistance Omaha
Our team is equipped to service cars and medium-sized trucks and our drivers are always ready to help with whatever roadside assistance you need.
Local Tows Omaha
We're your go-to for local towing needs, helping you safely and efficiently get your vehicles to wherever they need to go at an affordable price.
Accidents Towing Omaha
Towing Services Of Omaha is greater Omaha's top pick for accident assistance services. We are available 24/7 to assist you no matter when an accident strikes.
IF A FLATBED TRUCK IS NOT AVAILABLE AT THE TIME OF YOUR CALL WE CAN STILL SERVICE YOU WITH OUR DOLLY TOWING SYSTEM.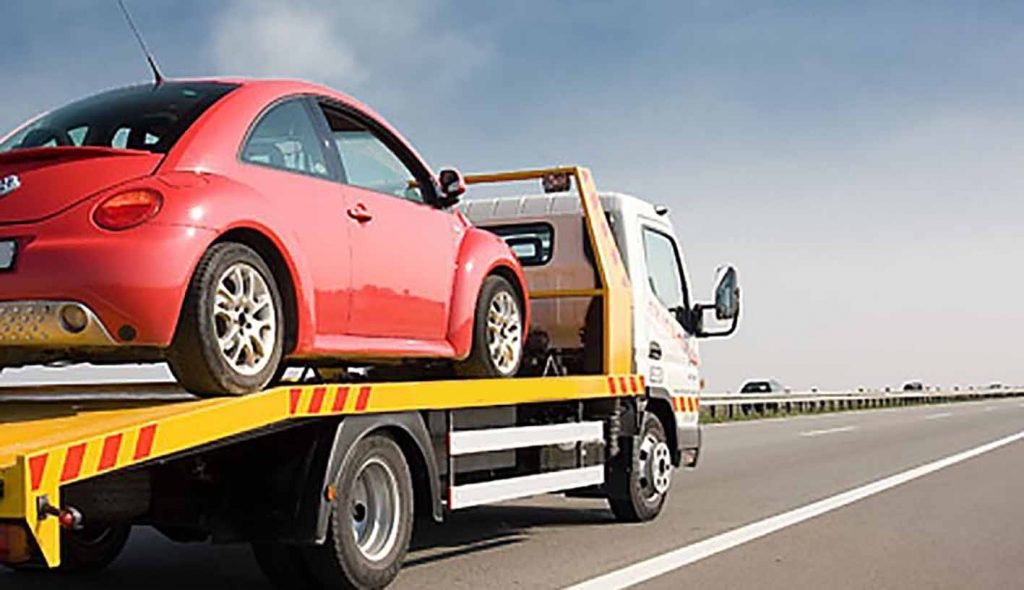 Knowing that there is a professional company who works diligently in all efforts to ensure your rescue comes with the least (expense) of time, effort and money should help put your mind at ease. We are your local towing company, Towing Services Of Omaha, and we are the best company in town. 
Our drivers work tirelessly to ensure they help you out of the agony that can be felt with a emergency roadside breakdown. With our towing services touching on nearly every aspect of roadside assistance, you can look to us as your trusted set of hands and wheels whenever you encounter car breakdowns or any vehicle recovery need.
Fuel Delivery Omaha
And now this is the most agonizing part of your driving – that just when you had planned your trip almost to the second, you suddenly realize you forgot to pass by the gas station. Or perhaps you did, but underestimated the distance and are now stranded in the middle of nowhere with the next gas station hundreds of miles away. Do not fret as we already factored in such events in our services. Just give us a call and you will have the fuel before you know it.
Other Services
Aside from the services mentioned here, you can always rely on us for other essential roadside services such as lock out, mobile mechanic, accident among many more.
PREMIUM TOWING SERVICES OMAHA
Flatbed Towing Services Omaha
Having briefly gone over the major emergency roadside assistance services we offer, we would like to highlight our speciality flatbed towing services. When your car breaks down, one of your major concerns is to get it to its final destination with all the parts and cargo intact. Here, you are not only thinking about the safety but also the need to ensure there are no further disintegration of parts as it is towed away. This is where flatbed towing trucks services come in play.
As the name suggests, a flatbed tow truck is constructed in such a manner that the surface on which your broken vehicle rests is wide enough to accommodate it, regardless of the make, size, or even model. As already pointed out, this large surface prevents your vehicle from further damages. Even if the vehicle was so badly destroyed and parts may fall off as it is towed away, since the flatbed tow truck bed is so wide and accommodating they will remain on the bed so that they can be collected upon arrival.
Consider a situation where a truck transporting drinks gets in an accident and your vehicle is the one that has to be towed away. The compact manner in which the crates are normally loaded onto these transporting trucks means any slight dent on the body of the truck affects the carrying capacity to a great extent. In the event of an accident, therefore, there will be lots of crates that need to be transported on another vessel. Thanks to our flatbed tow trucks, you can be assured there will be no further losses because no goods will be left behind. Once your inoperable vehicle is safely loaded onto the truck, your cargo can be carefully packed on the  remaining spaces on the flat bed so everything will arrive safe and sound. Why suffer a second loss when you already have a grievous one to deal with? Call us at Towing Services Of Omaha and our towing company will make sure that we handle your vehicle and cargo with special care.
But exactly what is it that makes our flatbed towing services stand out from the rest of the Towing Services Of Omaha? Looking at the huge size of flatbed towing trucks, you may be tempted to think they are slow and expensive. Well generally, you may be right, but not when it comes to our flatbed tow truck services. We are not only dependable in that our towing services can be availed any time; we are also affordable, fast and highly responsive. Above all, we give due consideration to the fact that you already suffered a loss and subjecting you to further miseries would be heartbreaking. For this reason, our rates are quite competitive, and in the end, you will surely see the value of your money and the high quality of the work performed by our flatbed towing services.
WHY HIRE US? BEST TOWING COMPANY IN OMAHA
You probably already have more than enough reasons to hire our professional team at Towing Services Of Omaha, but we want to highlight what sets us apart from other Omaha towing services. First and foremost, we are the most responsive towing company in Omaha. As we are available round the clock, you can contact us any time of day and night, and you can rest assured that we will respond to your inquiry coming to assist you with your rescue right of way. Whether that is through our emergency roadside assistance services or vehicle recovery services using our flatbed tow truck, we make sure to staff our support towing technicians 24/7.  Also for us, we make sure our roadside assistance services and vehicle recovery need not be determined by the time of day or condition of weather.
Another reason that gives us an edge over similar towing service providers is our highly sophisticated equipment and professional staff. We believe in excellent service delivery and as such, we have state-of-the-art machinery that are geared towards specific towing service and vehicle recovery needs. Our equipment does not only get the work done quickly, but also in a safe manner so you do not experience any further problems with your car once you have paid for our services. Our staff are professionally trained, with due licenses and insurance covers from relevant authorities. If that doesn't come with some peace of mind, then surely nothing will.
If you find yourself needing any type of emergency roadside assistance services or even vehicle recovery services that utilize our flatbed tow truck, please do not hesitate to give us a call at Towing Services Of Omaha. We pride ourselves on being the best towing company in the Greater Omaha area by providing our customers with a wide range of towing services, professionally trained technicians, and quality, affordable pricing.
Here at our towing service, we would rather provide value to our customers through the quality and affordable towing services and emergency roadside assistance services than to just make a quick buck. We pride ourselves on being the best towing service in Omaha. Need assistance, give us a call right away at Towing Services Of Omaha.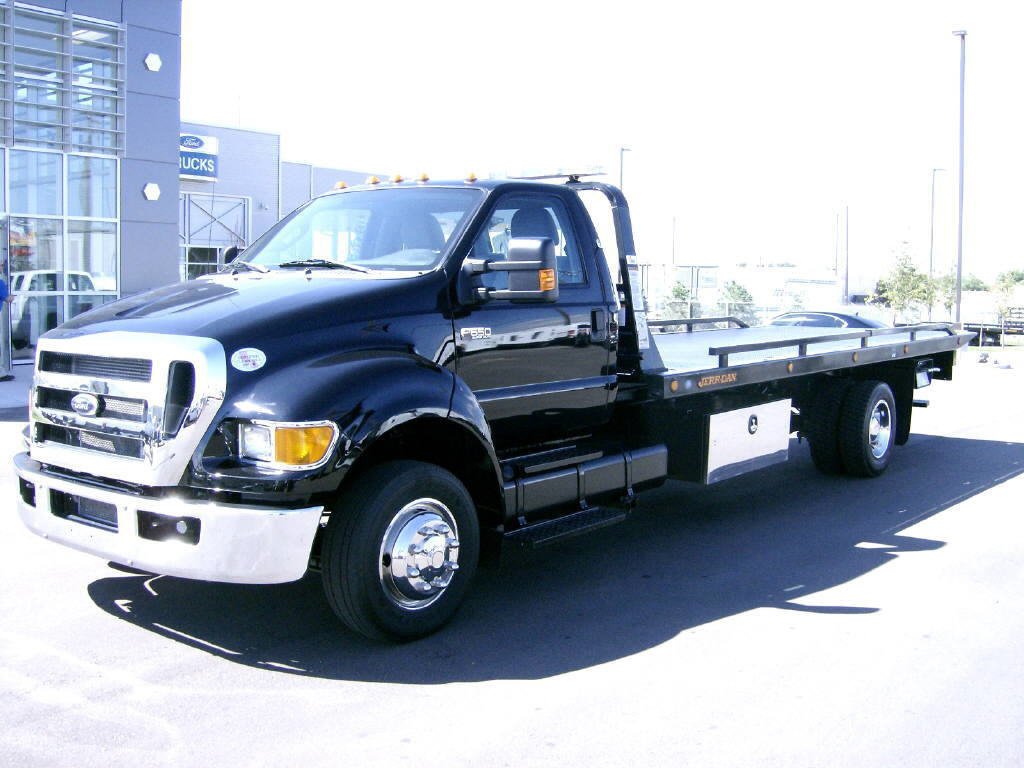 Our Omaha tow trucks are standing by… Ready to assist you as soon as you call comes in. We are a local  24/7  towing and recovery service operation based in Omaha, NM. We will always  keep our customers in mind because safety and great service is our number one concern.
Here at Towing Services Of Omaha we believe in making this stressful situation as painless as it can be. Some companies charge more for the most basic recovery services and many times  you end up paying more out of pocket , And might end up with no vehicle for a period of time. If you contract  the wrong towing service and they take it to a mechanic's shop who isn't very concerned about your vehicle then you're put into an even worse situation. Our towing service strives to do all that we can to prevent you from having to give up your car for a few days. We offer a wider range of services to our customers than the competition and that is what sets us apart from other Omaha tow truck company's. When calling other towing providers in the Omaha make sure that you always, ask a ton of questions to make sure that there will be no surprises not only on cost but also on the condition of your vehicle. You want to make sure that you are not getting any surprises from the location that your vehicle is being hooked up to the delivery destination of your choice, So please ASK anything you want and get the right answers, If not call us to take care of you asap. Even if it is just a question about how much your junk car is worth, We will give you a fair quote and also have the ability to pick up all junkers right of way and of course as you already know,
We Pay Cash For Junk Cars Omaha, NM. Any Time.
We are ready when you call us for help to get your vehicle to a safe location so you're able to get it back up and running on the road again. When your vehicle is down you don't have money to spare working with low-quality careless companies that have higher prices. Frankly you don't have the time to waste either because having a vehicle is important in so many aspects. You risk not only having damage done to your vehicle, but you may have damage to someone else's property if the tow truck driver didn't hook up the vehicle in the correct way.  When you work our towing service you are guaranteed quality work. 
Complete Towing ​ Omaha
Whether you have found yourself in a situation where you are stranded on the side of the road, or your vehicle just simply does not want to start, we are always available and ready to assist you 24/7. There are many companies that offer cheap towing service in Omaha to choose from, but a word of friendly advice is that a cheap towing service is not always the best answer. Yes, you want to have affordable prices to work with, but you also want to look for reliability and quality work. Here at Towing Services Of Omaha we offer very affordable and reasonable fees along with quality work. We never cut corners when it comes to our flatbed truck towing, wrecker service, or our emergency roadside assistance. We know first hand and understand how frustrating having car troubles can be. That is why our towing service provides a wide range of services to make sure that we accommodate your needs as best as possible. We value our customers and we like to show them our appreciation through cutting them a deal for working with us. We know that there is an abundance of Omaha towing companies that you are able to choose from that is why we want to show you that we value your business. If for some unknown reason we can not offer you competitive rate, just know that we will offer you an extremely professional experience along with courteous customer service assistance every single time.
Our Vehicle Recovery service is always available specially after hours towing. We offer the best services at a very affordable prices. Our company covers the Omaha, of St. Paul, and Omaha, NE. so that we are able to provide our help to a wide range of clientele metro wide. You never know when and where you are going to need us so we try and make ourselves available to you. Providing convenient options for service keeps our customers happy and that is our number one concern. Our main services that we offer are flatbed truck towing, wrecker towing, and emergency roadside assistance available 24/7. ​​
Call us today and save more on the tow truck service you need, including the best in local:
Flat Bed Towing
Road Side Assistance
Tire Change
Jump Start
Fuel Delivery
Lock Out
Accident
24/7 Emergency Assistance
Wrecker Towing
And much more…
Cars come in a variety of makes, models, and sizes, but most industry professionals agree that a flatbed truck is the ideal choice for most situations. If your vehicle happens to become disabled, or you just need to transport it to another location then flatbed towing will do the job. Even if you have equipment that is large maybe as  construction equipment, we sure are able to assist you with your tow transportation needs. Flatbed tow trucks have a wider platform that allows for any size vehicle to be placed securely so you do not have to worry about further damage occurring while your vehicle is in the road. The last thing you need to worry about is your property incurring more damage during transport. If that happens you will just be coming out of pocket even more to have your vehicle fixed and there is no telling how long the repairs could take. It would all depend on the damage done and here at our Omaha Towing Service we make sure that we do everything possible to ensure the safety of your vehicle while it is in our possession.
While offering flatbed towing, we also have other trucks available for use depending on the situation. They are generally used for specified tow assistance like our wrecker, although most customers can benefit from just a regular a flatbed all wheel tow truck because it suites most types of conventional car models. Whether you were involved in an accident or you just need your car removed from its location and sent to a local mechanic shop, our flatbed towing will do the job. We make sure your experience is quick, secure, dependable and affordable even if it is a Heavy Duty Towing that you need.
Roadside Assistance Omaha
Everyone needs help from a tow truck service in the Omaha area from time to time. One of the worst experiences is to be stranded on the side of the road and trying to figure out how to get you and your vehicle to safety at the same time. That is where Towing Services Of Omaha comes into save the day. Our roadside assistance crew is here for you at all times and we provide the best emergency roadside assistance that you can receive. At one time or another most drivers will have found themselves caught up in a sticky situation that requires either a wrecker or a flat bed tow. Our tow truck drivers are experienced and can handle most issues that arise no matter the weather condition. Our experts will make sure that your vehicle is secured safely on our tow truck and will take it from wherever it is located and transport it safely to the destination of your choice where it will be safe and secure away from other motorists.
If you find yourself stranded on the side of the road chances are very high that you are in need of our emergency roadside assistance and our experts will get your vehicle loaded up on our tow truck and hauled away efficiently. When your automobile decides to no longer go on, call us for quality tow services in greater Omaha area. You deserve to work with a company that values you as a customer and that is exactly what we do here at our towing service. ​
If you were taught how to change a tire that's awesome, but sometimes the average person could go years without ever having to put those skills to the test therefore losing those skills that they learned. As a result of never using the skills if you encounter a flat tire you may not know what to do, or you may lack the tools necessary to perform the tire change. Our towing service is here to assist you with your flat tire. Changing a flat tire on the side of the road is not only inconvenient, but it can also be very dangerous. We don't want you to risk getting hurt or others getting hurt in attempt of you changing your tire. If you find yourself in this kind of situation our experts will provide the emergency roadside assistance that you need so you can be safe and out of harm's way so give us a call and we will be on our way to rescue your automobile.
Whether you have changed a tire a hundred times or you know nothing about the process, our drivers are here to ensure your safety while providing you with convenient services. Our team is the most affordable and convenient option each time you have a flat tire. Our drivers are the best in the industry and can meet you anywhere in the Omaha location to provide you with assistance in changing your tire. Even if you find yourself without a spare, we can still help you get your flat tire off and your vehicle transported to a location where it will be safe instead of leaving it where it could impede traffic.
At some point or another, there will be someone who will have a ride that just simply will not start. Most batteries are only good for a few years, but harsh cold weather can potentially drain the battery faster than usual. As a result, many drivers are caught off guard, and it usually happens at the most inopportune time. Believe it or not, jumping cables are usually an ineffective way to start your car. You have no way of knowing what sort of condition the other vehicle's battery may be in, nor do you know what condition the jumping cables you are using are in. Jumper cables can also cause far more damage than expected if they aren't used properly which puts your car at greater risk for expensive and unexpected repairs.
Instead, our emergency roadside assistance crew is equipped with battery jumping equipment which is safe, effective, and efficient. We can ensure you that your car has the power it needs to get to your destination, all without putting you or your property in harm's way. When you need a safer and more reliable alternative that works in the case of a dead battery call our team to jump start your vehicle's battery today. We offer the best services in the area when it comes to Omaha towing.
The Affordable Choice
​We have a variety of local roadside assistance options available to our customers. This means that you may not even have to worry about paying high out of pocket expenses depending on the type of insurance plan you have. Your insurance company may be able to cover part or all of the costs for you making this a less stressful situation. You will not only receive better pricing and lower rates from us, but you will also save more if your insurance will cover the expenses. This is very beneficial to our customers because it takes some of the stress off of having a vehicle that is not working. When we say that we are affordable it does not mean that we are careless or just a cheap company, but we are saying that are prompt in our timing, responsible for your property, and have fair prices for towing in Omaha. When you work with us you can rest assured that you are not dealing with a company that just wants your money. We care about our customers and will do everything in our power to help them in any way possible.
We do not want you risking your property using a cheap tow truck company  that may be using outdated, rusted, and neglected rigs and equipment. Companies that use this type of equipment are only putting your vehicle in more risk during the transportation process. Here at Towing Services Of Omaha we want to make sure that your vehicle is in good hands at all times. We use state of the art equipment and we make sure that we take care of all our equipment to ensure you a satisfiable towing experience.
Since it is not like you will never need a towing service because most likely you will so why not choose the best? If you ever find yourself needing a tow truck call Our Towing Service. Keep our number handy because you never know when you may need it, and we are here to help you take some of the stress out of a stressful situation.
​The question is not if you will need emergency towing or recovery services, but when  will you need emergency towing or recovery services. When you find yourself in need think of us because we are the best choice each and every time. Our towing service provides local roadside assistance to the Greater Omaha, NE area. Call our team today if you find yourself stranded and we will provide high quality and convenient tow truck towing ,flat bed towing, and wrecker towing options at an affordable rate. We specialize in late night towing and after hours towing all vehicle recovery including Heavy duty towing Omaha.
For Fast 24/7 Recovery  Assistance Call Us At (402) 810-6905
We're on call 24- hours a day to come to the rescue. Whether you need a towing and recovery,  jump start, gas delivery, or even  a tire changed we are here to help!
After you have experienced the high level of quality and customer care from us you will not want to go back to any other tow service providers in the Metro area. You be surprised to find out how fast we respond to your call. We show up and hook your vehicle up properly to prepare it for transport. You will be on your way assured and relieved to know that our Towing Service took care of you when you needed it the most.
If you have a scrap car please get in touch with junk cars Omaha to get a top dollar and FREE towing for your junker today
HOW MUCH DOES A TOW TRUCK SERVICE COST IN OMAHA?
$75 – $125 ($2 to $4 Per Mile)
Tow truck companies charge a minimum base fee of $50 for local towing or 5 or 10 miles, or a $75 hook-up fee and $2 to $4 per mile for long distance towing. Prices depend if it's a car, motorcycle, or heavy-duty vehicle, and the total mileage. Get free estimates from tow truck services near you.
Towing Company Cost
The average cost to hire a tow truck service is $75 to $125. Most towing companies have a minimum charge of $50 for the first 5 to 10 miles, then $2 to $4 per mile after. Factors to consider in towing a car are distance, type of vehicle, and the time of day.
TOW TRUCK SERVICE COST OMAHA
National Average Cost $95
Minimum Cost $50
Maximum Cost $300
Average Range $75 to $125
Average Towing Cost Per Mile Omaha
Most tow companies charge between $50 to $125 for a five or ten-mile local tow, or a $75 hook-up fee and $2 to $4 per mile for long-distance towing. The average 40-mile tow will range from $125 to $250. Before you call a tow truck company, check your car insurance policy. It may include a tow truck service, in which case your cost to tow a car could be free!
There are a few key factors that determine the cost of a tow truck service—mostly how far it needs to be towed and how big the vehicle is. Prices can vary by region and company. In some areas there are legal limits on towing fees but here are the average prices.
TOWING COST PER MILE OMAHA
Miles Average Cost
5 $35 to $125
10 $65 to $125
20 $105 to $185
50 $165 to $300
100 $325 to $450
Why Would I Need to Be Towed near Omaha?
Cars are towed because they are unable to get from one place to another reliably and may be stuck on the side of the road. Most often, there is something broken within the car that causes it to be undrivable. The vehicle may not start, or you may have one or more car tires that are deflated. Also, you could have trouble with your:
If your battery is low, getting your car jumpstarted will give the battery enough power to get you to your next location. Sometimes a battery is so dead that it will not start the battery and it requires a tow truck.
What Services Do Car Towing Companies Offer in Omaha?
Tow truck drivers offer a surprising amount of services. Not only do they tow your car, but they often provide roadside assistance. If your vehicle does not start because you ran out of gas, a tow truck company will bring gas to you. Here are some other services they offer:
Refill gas
Jumpstart a battery in a dead car
Unlock the car door
Transport a broken car
Pull out a stuck car
Tire change
Towing Cost Estimator Omaha
Before giving you a price, tow truck service companies will factor into your towing rates:
How far they must tow the truck,
How large of a car you have to tow,
How difficult it is to get the vehicle onto the tow truck (if it's muddy or on a steep slope), and
The time of day.
TOWING RATES OMAHA
Towing Service  Rates
General Tow Truck Rates $75 – $125
Flatbed Towing Rates $95 + $3.50 per mile
Motorcycle Tow Rates $75 + $1 per mile (over 10 miles)
Mileage Rate $2 – $4 per additional mile
After Hours $5 – $150 additional cost
Large or Heavy-duty Vehicle $10 – $35 additional cost (or 20%–25% more)
Distance
Tow truck companies usually have a minimum charge to cover their business costs such as gas. This minimum rate of about $50 usually includes a towing distance of between 5–10 miles. Each company has a different minimum mileage amount included, so be sure to ask when you speak with your local company.
Size of Vehicle
The size of your car to be towed may also affect the price. A standard fee includes a 4-door sedan, but often trucks and large SUVs have an additional charge. Each company varies, so check with your local company for a more accurate estimate. Typically, the extra cost is between $10–$35.
Time of Day
Another factor to consider in the cost of a tow is the time of day. After-hours towing typically starts at 8 or 9 p.m. and ends between 6–8 a.m. Each company's after-hours service varies. Some companies' additional cost is as low as $5. Others charge up to a $150 one-time fee.
Roadside Assistance Cost Omaha
As the name suggests, roadside assistance companies help with all the needs you may have if your car is acting up. They can help with many roadside needs, such as replacing a flat tire and jumpstarting a car. Roadside assistance is also a reliable service if you need a tow truck. These companies have relationships with local tow truck companies and will refer you to the one nearest you. Also, some credit card companies and auto manufacturers offer a free towing service for all their customers.
AAA Towing Cost Omaha
Membership with a roadside assistance company can range from $52–$144 per year with nationally known companies such as AAA, AARP, and All-State Motor Club. Most of these service providers will cover the cost of towing your vehicle up to 100 miles. There are many roadside assistance companies that you can join. Each company has various programs and expenses, but they all offer services such as: towing, gas refills, jumpstarts, and flat tire repair services.
Roadside Assistance Membership Clubs Omaha
For example, Allstate offers a Roadside Advantage plan or a Platinum Elite plan. The cheaper plan maxes out its roadside assistance benefits at $150, whereas the more costly plan ends reimbursement at $250. The cost for each service can also depend on your region. When you check prices with your local companies, be sure to ask about renewal fees for the future. Paying a yearly fee for roadside assistance can also benefit you in other ways—membership can include getting discounts on car rentals, flights, hotels stays, and restaurant meals.
BEST TOWING, ROADSIDE ASSISTANCE, AND MOBILE ROADSIDE SERVICES IN OMAHA NEBRASKA
TOWING SERVICES OF OMAHA
REQUEST MORE INFORMATION. CONTACT US.